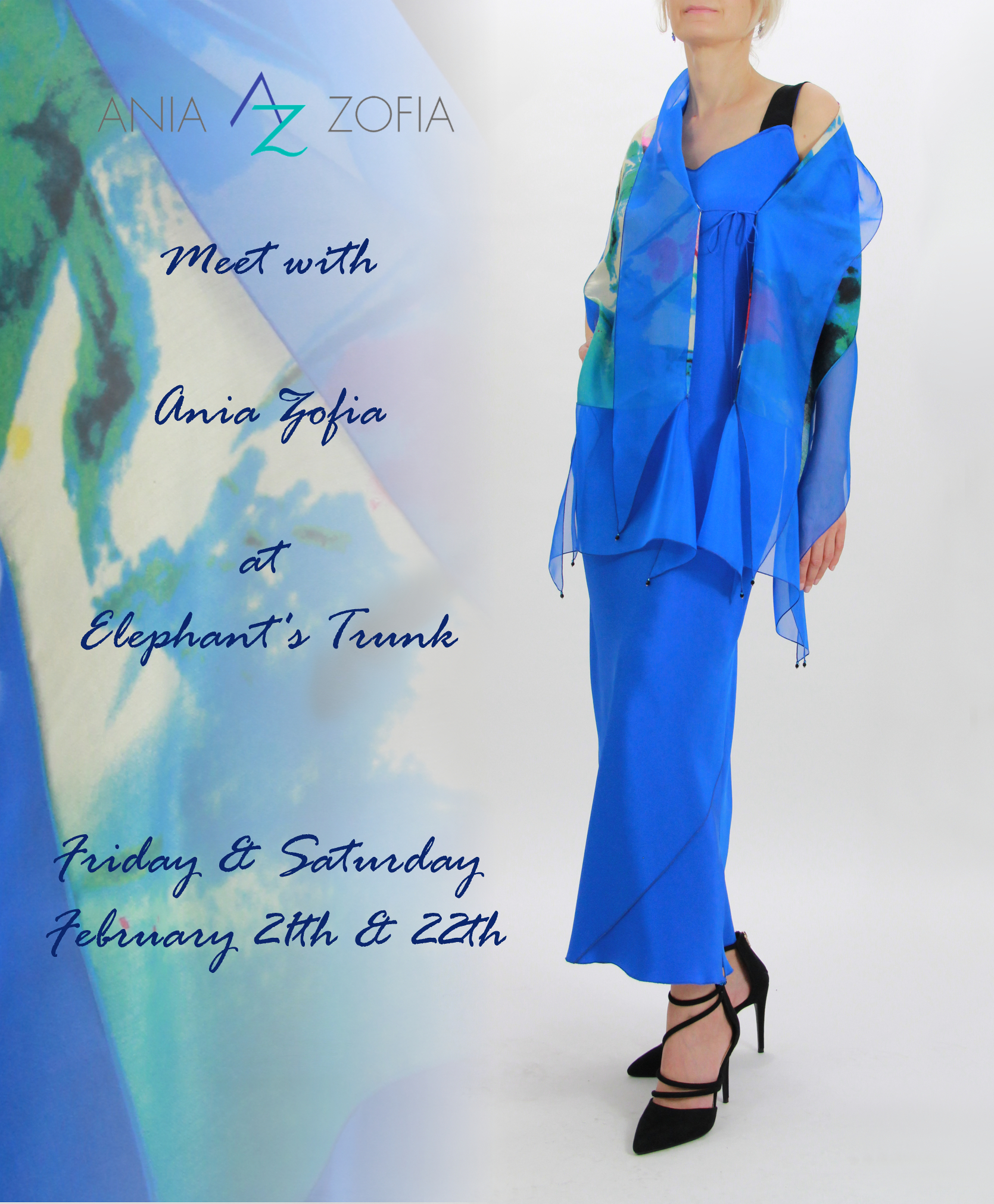 Trunk Show at Elephant's Trunk – Friday & Saturday – February 21st-22th
Trunk Show – February 21st-22th.
A good opportunity to meet with Ania at Elephant's Trunk Ltd.
Have your next special occasion dress designed especially for you by #AniaZofia.
For appointment please call:
1.914.666.7666
Thank you!
We hope to see you there!